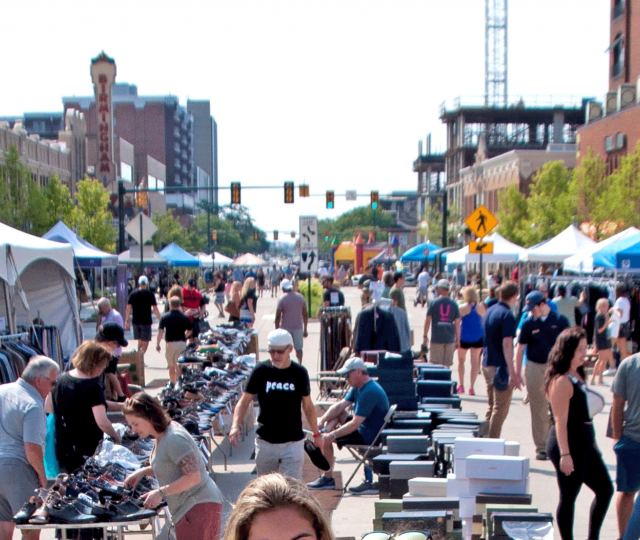 scroll down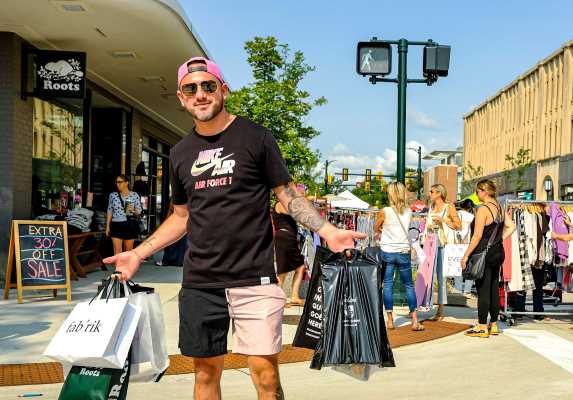 Day on the Town 

Visit downtown Birmingham on Saturday, July 29 for the biggest retail event of the year! Browse unique and discounted high-end merchandise in stores and on the streets and sidewalks throughout downtown Birmingham. There's something for everyone at this lively event. Merchant lists and more will be posted here closer to the event. 

Event Date and Hours:
Saturday, July 29, 2023 from 9:00 a.m. - 5:00 p.m.
From 1:00 - 3:00 p.m., join Meaghan Mick from Mojo in the Morning, as she broadcasts live from the Channel 955 Ice Cream truck! Enjoy free drinks and ice treats from Faygo and Browndog Creamery. 

Location:
Downtown Birmingham 

Connect with us:
Follow the Birmingham Shopping District on Facebook and Instagram for the most up to date news.

Merchants:
Merchants interested in participating in the Day on the Town event, should read the event information and complete the Registration Form here by July 7. 

Participating merchants and map of the event area.
Find out more
Quick links
Birmingham's lively, pedestrian-friendly downtown offers one of the midwest's premiere shopping districts.
Stay Connected
E-News Sign Up
The Birmingham Shopping District
Sign up to receive information on events and happenings
from the Birmingham Shopping District.
SIGN UP