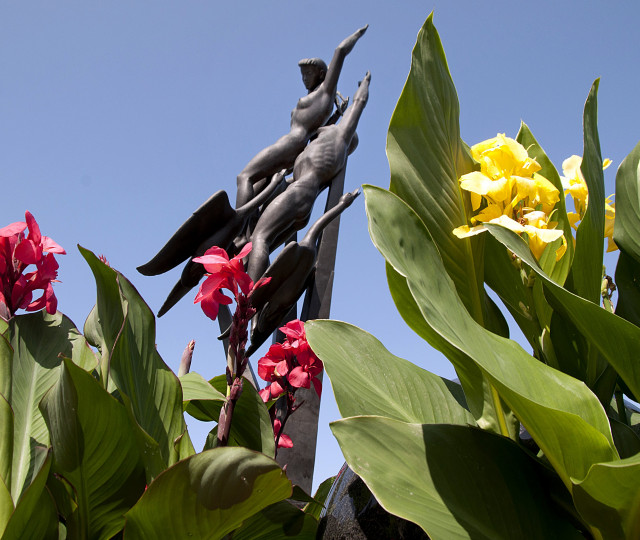 scroll down
Whether you have a new, or long-standing business, you may be interested in the following resources available to all businesses within the Birmingham Shopping District.

Merchant Database Form
To ensure you receive important communications from the BSD, including the monthly business e-newsletter, be sure to complete/update the Merchant Database form. 

Merchant Meetings
The BSD holds several Merchant Meetings throughout the year. Merchant Meetings are a great way to network with fellow business owners/operators, receive important information from the BSD, hear from guest speakers and more. For the upcoming Merchant Meeting schedule, please contact the [email protected] or (248) 530-1200.

Employee Discount Program 
If you work in Birmingham, you are eligible to participate in the Employee Discount Program! Learn more here.

Birmingham Bucks Program 
Birmingham Bucks electronic gift cards can be purchased by consumers online and used at over 70 participating locations in downtown Birmingham. Learn more here. 

Sign Permit Application 
For all permanent and temporary signs, please complete the Sign Permit Application. Please contact City of Birmingham Community Development at (248) 530-1850 with questions. 

Assessment
The Birmingham Shopping District is funded through a special assessment. Learn more here.

Business Anniversaries
The Birmingham Shopping District recognizes and celebrates long-standing businesses with the Business Anniversary Recognition Program. View a list of businesses celebrating 10 years or more within the district.

Doing Business in the City of Birmingham
For all of the information you need to do business in the City of Birmingham, visit bhamgov.org/businesses. Here you will find information about permits and licenses, city codes and ordinances and more. View property tax information, historic design guidelines, staff and department directories and more at www.bhamgov.org. Subscribe to receive city news and information at bhamgov.org/communicationtools. 

Business Mix Analysis
View the Business Mix Analysis report for recommendations to increase local frequency and regional attraction through our business mix. 

OTHER SMALL BUSINESS RESOURCES:
Initiate Prosperity
Initiate Prosperity offers a collection of online business resources with videos, guides, tools and templates proven to help you strengthen and grow your business. Whether you are starting from the ground up or looking to grow your established business, Initiate has hundreds of resources to use at your fingertips on your own time. The BSD can help you get started. BSD Executive Director Cristina Sheppard-Decius can assess your needs and guide you through the online portal quickly to what you need. https://medc.initiateprosperity.org/

ICSC Commercial Space Readiness Guidebook
The free Commercial Space Readiness Guidebook from ICSC is designed to help small business owners understand and apply real estate concepts to advance their growth goals. The guidebook offers useful information for laying the groundwork for a thriving storefront, learning how to create a successful business strategy, managing capital and more!

Baldwin Public Library Resources
The Baldwin Public Library offers commercial resources that may be of use to your businesses including educational programs, small business resources, room rental opportunities and more! Additionally, the library's well-equipped Idea Lab offers a variety of capabilities including regular and 3D printing, laser engraving, embroidery and more. View the BPL Outreach Folder, Outreach Flyer and Commercial Services Flyer for more information. The library is located at 300 West Merrill Street in downtown Birmingham. Contact the library at (248) 647-1700 or visit www.baldwinlib.org. 
 
Find out more
Quick links
Birmingham's lively, pedestrian-friendly downtown offers one of the midwest's premiere shopping districts.
Stay Connected
E-News Sign Up
The Birmingham Shopping District
Sign up to receive information on events and happenings
from the Birmingham Shopping District.
SIGN UP