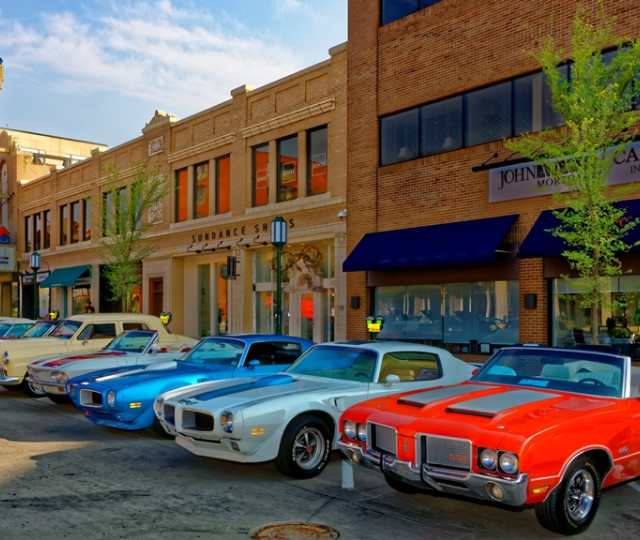 scroll down
Event Information 
The Woodward Dream Cruise will roll into town on Saturday, August 19, 2023 bringing thousands of classic cars and more than one million people from all over the world. Adding to the festivities, the Birmingham Cruise Event will feature classic cars of all makes and models, sponsor exhibits, food and more. 

Birmingham's walkable downtown is the ideal place for Cruise enthusiasts to spend the day. The historic downtown features a wide variety of restaurants including sandwich shops, pubs, cafes and other casual dining, as well as upscale eateries. Shopping includes hundreds of local and national retailers. 

Date:
Saturday, August 19, 2023 from 9:00 a.m. - 5:00 p.m.

Event Location and Map:
Details to come!

Connect with us:
Follow us on Facebook and Instagram for the most up to date news on the Birmingham Cruise Event.

Parking:
The Birmingham Cruise Event venues are within walking distance of Birmingham's five parking structures, where the first two hours are always free. Additionally, metered parking is available throughout downtown. Parking meters are credit card and Parkmobile-enabled, for easy parking. Visit our parking map for structure locations. 

Hotel Information:
Downtown Birmingham has a variety of hotels with wonderful accommodations for out of town guests visiting the area for the Woodward Dream Cruise and Birmingham Cruise events. For more information visit our hotel guide. 

Interested in Volunteering? 
We are in need of volunteers to help us make this a great event. If you are interested, please complete the volunteer application here. We look forward to hearing from you!

Information for Car Clubs
Car Club details and application coming soon!

 
Find out more
Quick links
Birmingham's lively, pedestrian-friendly downtown offers one of the midwest's premiere shopping districts.
Stay Connected
E-News Sign Up
The Birmingham Shopping District
Sign up to receive information on events and happenings
from the Birmingham Shopping District.
SIGN UP