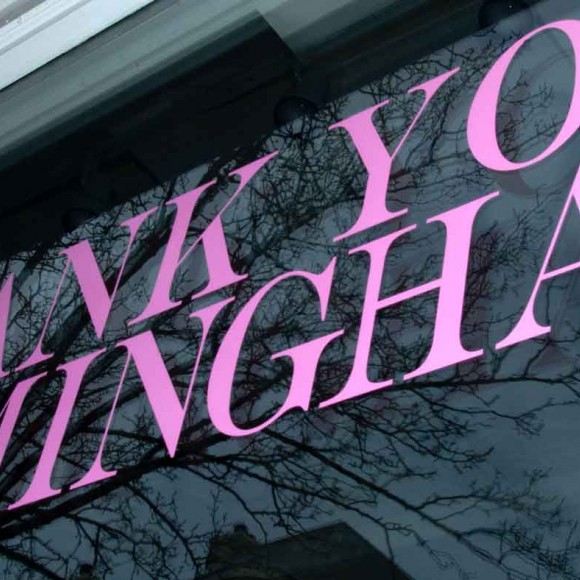 scroll down

Birmingham Bucks E-Gift Card Promotion:
Earn $10 in promotional Birmingham Bucks E-Gift cards for every $100 spent with select* Birmingham Shopping District (BSD) businesses from June 1 - 30, 2022. A maximum of $100 per person may be earned during the promotional period. Restrictions apply, please see the
Program Rules
. 
STEP 1: Shop or dine at select* Birmingham businesses from June 1 - 30, 2022
STEP 2: Save your receipts! 
STEP 3:
Complete this form
to submit your receipts online by July 8, 2022**
STEP 4: Spend your Birmingham Bucks at participating merchants!  
*Select businesses include:
Adachi
Be Well Lifestyle Café (café only)
Birmingham Furniture and Design Studio (excludes services)
Birmingham Pub
Bridal Couture of Birmingham
Cicchini Custom Clothier (excludes services)
Hagopian World of Rugs (excludes services)
Maison Birmingham (excludes services)
Old Woodward Cellar
Phoenicia
Sherwin-Williams (excludes services)
Tiffany Florist
Wittock Kitchen and Bath (excludes services)
Exclusions and restrictions apply.  Please read the Program Rules here. 
**Please allow two weeks from the time of receipt submission for processing.   
Find out more
Quick links
Birmingham's lively, pedestrian-friendly downtown offers one of the midwest's premiere shopping districts.
Stay Connected
E-News Sign Up
The Birmingham Shopping District
Sign up to receive information on events and happenings
from the Birmingham Shopping District.
SIGN UP